Event
Organize and manage your wine-related events around the world

Community
Meet wine enthusiasts like you and chat directly with industry professionals

Native technologie
A modern and safe application with the latest technology and constantly updated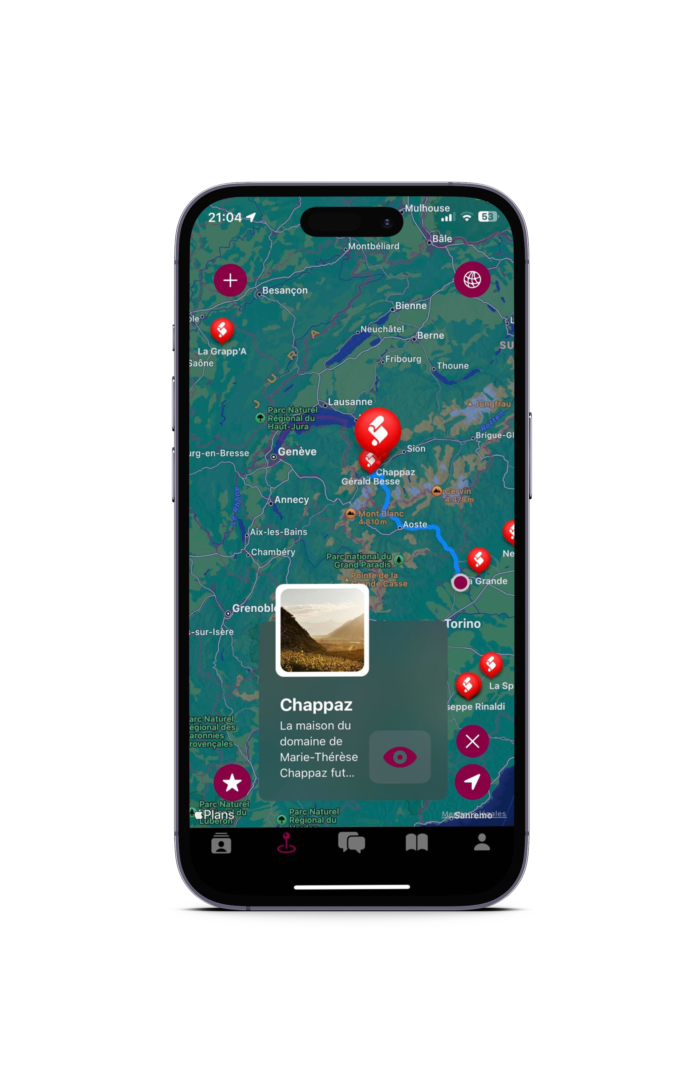 An optimized map
With the Wine map you will easily find an area to visit as well as useful information to contact the owners. You can also suggest new cellars that you have discovered during your travels for the benefit of the community. You can add your photos as a visitor to the place and thus share the moments you spent there.
Efficient and secure messaging
On Wine you benefit from a secure messaging system to exchange with your friends. You can easily organize your appointments and outings between party members. No need to have lists of numbers or to exchange on Whatsapp, you can create groups with all your friends and share photos and videos in one click.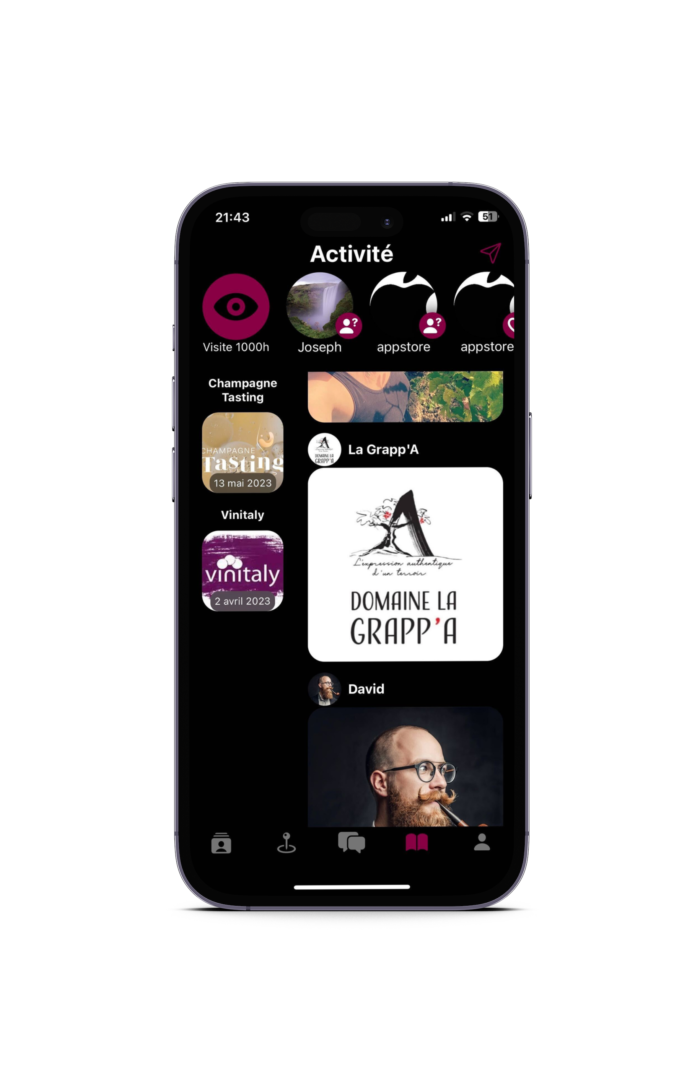 Your activity and that of your friends
With a tab specially dedicated to your activities, you will be able to find all the news of the members of the application as well as the private activity of your friends. You will also find public events that are offered to the community and manage your friend requests, see the people who visit your profile, receive likes and recommendations, check your email. The Swiss army knife of your activities within the community.
The key figures of the world of viticulture
Hectares of vineyards in the world
million hectoliters (world wine production)
million hectoliters (world wine consumption)
million hectoliters (international wine trade)
billion (approximately) wine lovers in the world
An application for all wine enthusiasts, professionals or amateurs
The first mobile social network application to bring together all areas related to viticulture. Whether it's to visit an estate, exchange collector's bottles, buy wine or simply get together at wine events, with Wine (In Vino Veritas) you will find people all over the world who share the same passion as you.
An activity, a map of areas, events, a community of enthusiasts
With Wine (In Vino Veritas) you will find companions and information on viticulture all over the world.
The first social network for wine enthusiasts.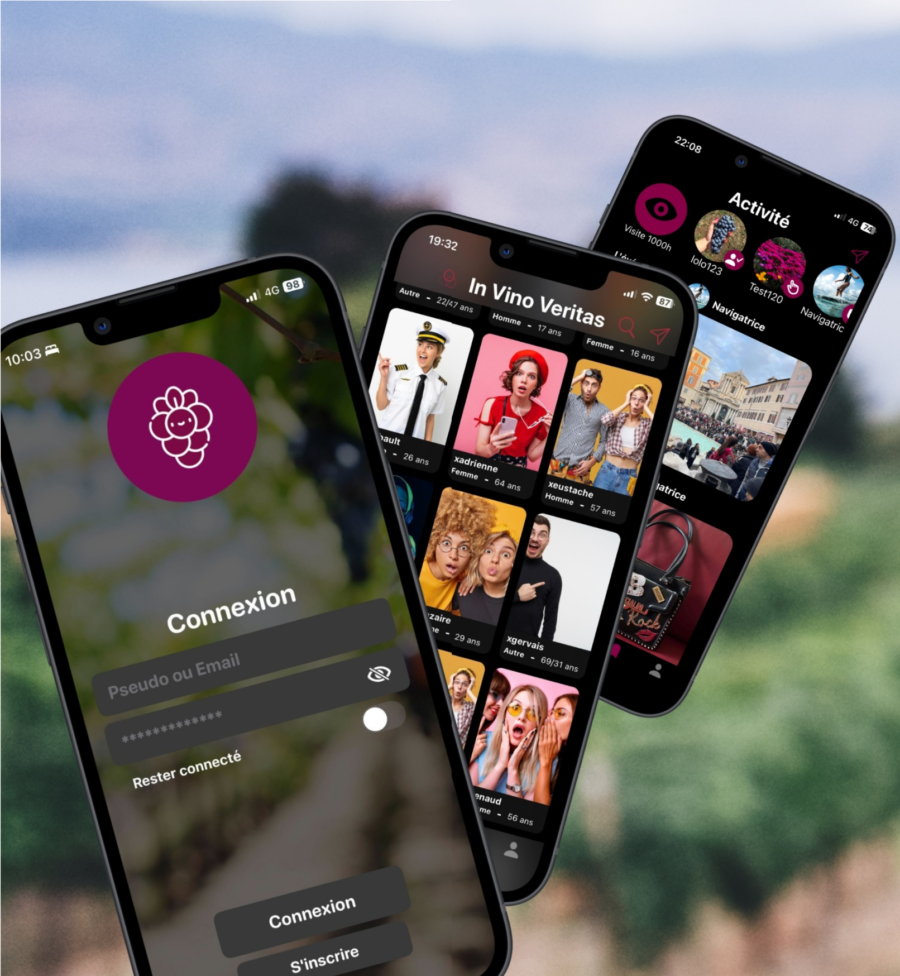 Download Now
Join today the community of wine enthusiasts